In celebration of Food Fairness Illawarra's 15th birthday, World Food Day and Global Climate Change Week, this year our community of fair food warriors met online for a presentation, panel discussion and film screening of The Biggest Little Farm.
This year's Connecting Over Fair Food event was a roaring success, with over 60 participants. Our fantastic presenters, facilitators and panelists joined together to tease out some of the challenges we face and possible solutions for building a fair food system. Focussing on sustainability and the resilience of food systems to shocks and disruptions, we sought to explore ways to support biodiversity and combat climate change.
Our speakers and panelists – Kylie Flament from Green Connect, Aunty Trish Levett, and Serenity Hill from Open Food Network – discussed their particular take on the issues at hand. In parallel, the online chat proved to be a dynamic platform allowing the whole community to share thoughts, links, resources and questions throughout the evening.
According to event polls, almost half of the participants sourced local food to enjoy during the evening!
Some of the issues touched on include the benefits of regenerative agriculture, connection with Country, the changing seasons and climate, supporting local growers, rethinking food 'waste', and the importance of being agile and building skills and networks to grow, trade, share and prepare food. A fair food system has profound positive impacts on not only health, but also on the environment and the economy.
In line with our tradition of catering these events with delicious local food sourced from around the Illawarra, we encouraged participants to visit the Local Food and Ethical Shopping Directory and gather local snacks and drinks to enjoy on the night. According to online surveys undertaken during the event, almost half of those participating sourced local food to enjoy during the evening!
Many thanks to all involved, in organising, sponsoring and participating in this year's event. It was inspiring to spend an evening with such knowledgeable, energetic and empathetic people actively driving change.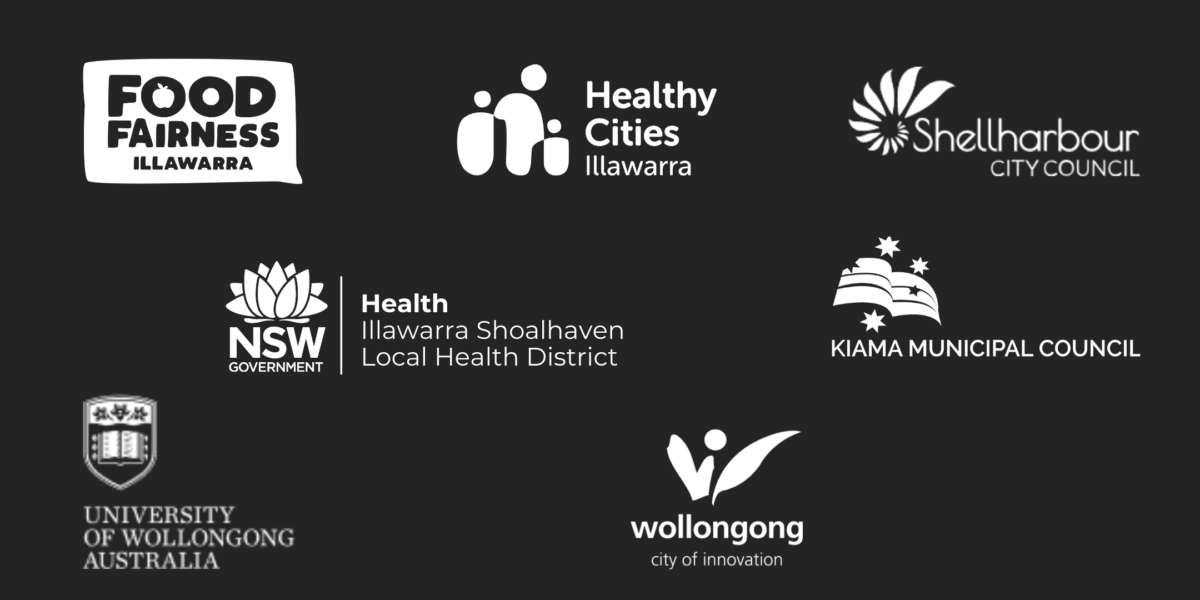 This event is organised by Food Fairness Illawarra, with support from Shellharbour City Council, Wollongong City Council, Kiama Municipal Council, Illawarra Shoalhaven Local Health District, University of Wollongong and Healthy Cities Illawarra.
A recording of the event and the evaluation report are coming soon.