South Coast Kimchi Co.
South Coast Kimchi uses a traditional fermentation process, to produce authentic Korean kimchi. It is fermented in small batches using fresh local ingredients, and filtered water.
Enjoy in stir fries, salads, as a side dish or straight from the jar (yum).
South Coast Kimchi is not only tasty but every bite is good for your gut too.
Kimchi is traditionally served as a side dish in Korea, however we eat our kimchi with everything. You can add to stews, sandwiches, salads and rice dishes. Visit our Recipe tab for serving suggestions and recipe ideas.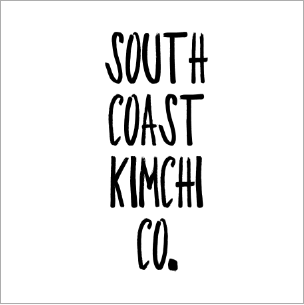 Together towards a fair food system
The Illawarra holds endless opportunities to participate in fair food. For health, for the environment, or for our community - we all can play a role!
Get involved