Woonona Fruit Basket
Woonona Fruit Basket offers only the freshest locally sourced fruit, veggies and deli products. 
What They Offer
Local Produce
Fresh Fruit and Vegetables
Local Deli Products
Organic Range
Local Delivery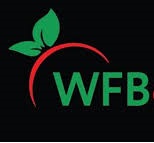 Together towards a fair food system
The Illawarra holds endless opportunities to participate in fair food. For health, for the environment, or for our community - we all can play a role!
Get involved