Tell us a bit about yourself – what is your background and how are you involved in the local food system?
It all started with flower growing a few years ago. I live in an off-grid tiny home and fortunately have the space to experiment with different varieties. Since then my beds are a mix of veggies and flowers. I work at a market garden in Otford where we teach a 10 week seasonal growing course for beginners and I am studying horticulture at Tafe.
What do you love most about food?
Growing food is incredibly rewarding. There's no better feeling than gifting a healthy bunch of something from my garden to a friend. The smiles it brings!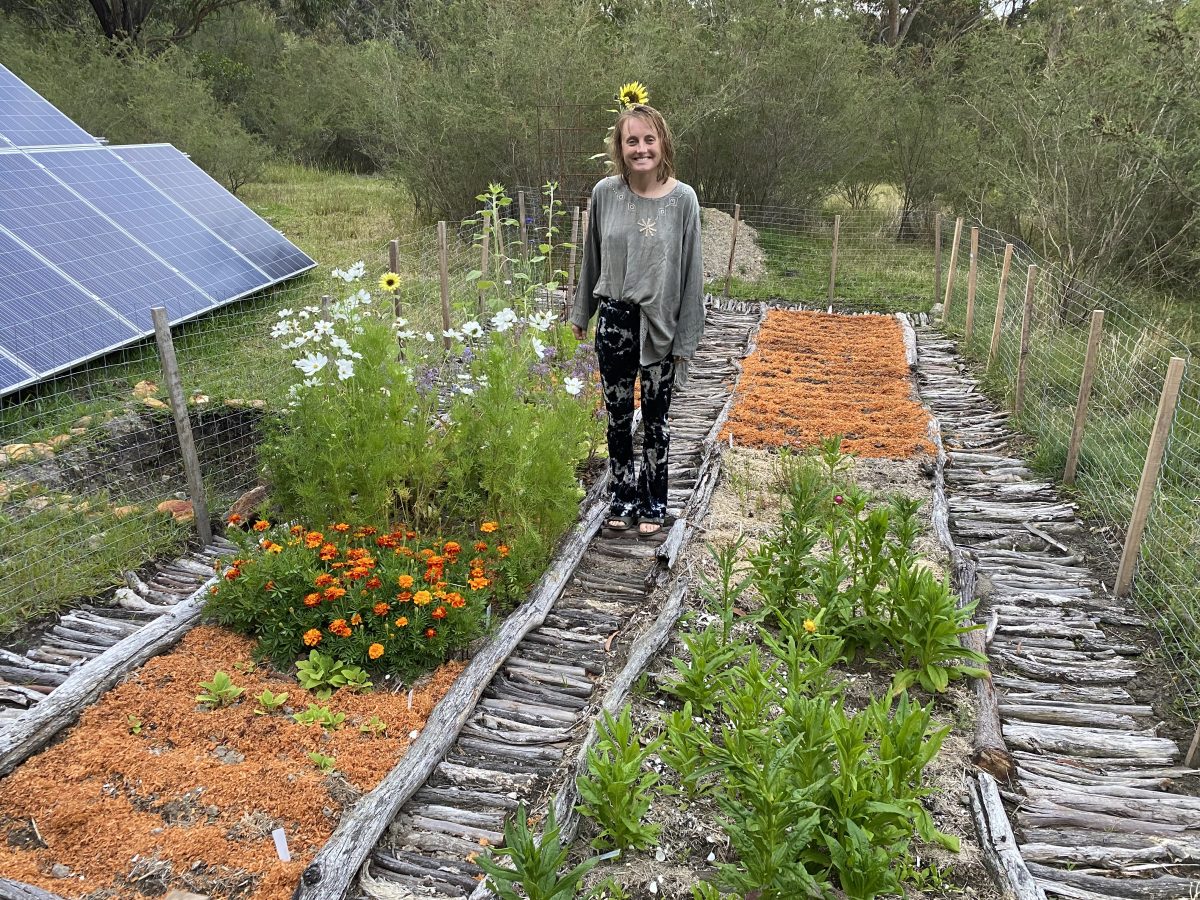 What does 'ensuring food security for all' mean for you and your work?
It means equipping people from all backgrounds, with the knowledge and access to land to grow their own food.
Any exciting projects in the works?
I'm organising Illawarra's first Edible Garden Trail happening on the 11/12 Nov! We're currently looking for people growing veg on all scales to be hosts on the trail between Helensburgh and Woonona. If that could be you check out FFI socials for the event link.
What is one action that our readers can take to support a fairer food system?
Read the packaging of every product you buy in the supermarket, look for the Australia made logo with the scale percentage and choose the item that has the most Australian ingredients or is wholly made here! Basically, shop local!