Aunty Fran _ descendant of the D'harawal people of the Bidiagal Clan is this month's Fair Food champion.
Combining the knowledge passed down through my Aboriginal mother, my University education and unquenchable journey of lifelong learning, I bring a holistic understanding of the environment.

Aunty Fran Bodkin
Dr Frances Bodkin is an educator of D'harawal knowledge and holds a Bachelor of Arts and Sciences with five majors, one of which is Environmental Sciences. Aunty Fran works with groups as young as pre-school age right through to adult learners, sharing ethno-scientific knowledge passed down by traditional clans and which is being increasingly referred to by modern research, in order to promote a deeper understanding of how to care for our natural environment. She is the author of the book D'harawal Climate and Natural Resources, detailing the cycles of the D'harawal landscape.
What do you do, and how does your work contribute towards the community (in the Illawarra and beyond)?
I do what needs to be done when I can. I love the environment of my country, the stories it tells whenever I walk through it, I particularly love the whisper of the trees as I walk through our bushland. The singing of the birds and the insects, so much sweeter than any human voice. But then, I also love the sound of the children as they also walk through the bush and see things they have never seen before, like the beauty of the spider webs with the dew still on them, or hear the warble of the birds or the raucous screech of the cockatoos. I could go on and on and on… however, I try to teach people to respect the environment, that we are not the only occupants of this planet.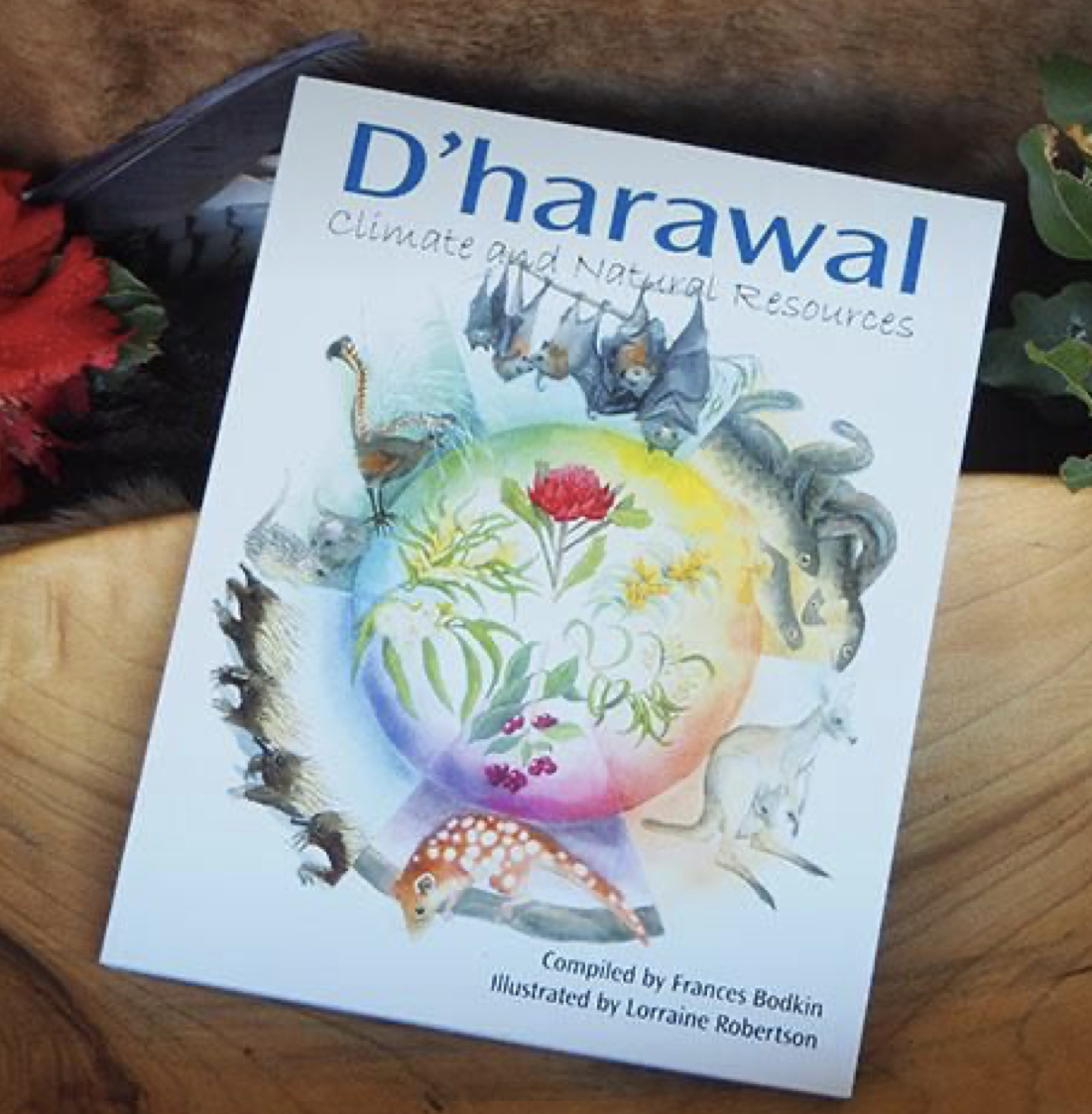 What is the one action that people here can help you with or to support your work?
Look after your own patch of the environment, care for it, study it, then, hopefully, the patches will unite, and we will be able to live not only within the environment, but we will be able to live with the environment.
Is there anything else you would like to add?
I am getting too old to be active in defending the environment, but hopefully I am still able to influence the younger ones to open their eyes as they grow up, and to learn about how important this Earth is to human existence.
Check out our summary of the D'harawal seasons and cylces, as well as a story on the Tugarah Tuli season, highlighting things to look out for in the landscape during the colder months.
Images sourced from The Dirt: Aunty Fran Bodkin – The Planthunter