Nicole and Saxon – this month's fair food champions – work at OzHarvest, Australia's leading food rescue organisation.
Tell us a bit about your background; what is your personal motivation for working in food donations, and how did you become involved with OzHarvest?
Nicole
I worked in the banking sector for 15 years, as well as in retail and hospitality industries. In my early 20's I started studying Social Welfare but didn't finish; I always wanted to go back. When my children were young I did just that and received my Diploma in Social Welfare Case Management.
I then worked as part of a crisis relief team working with individuals and families finding themselves in crisis. I listened to their issues, and provided advice to help them make sense of what steps to take to regain some control over their situations. I finished up in this role unsure of what to do next when Ronni asked me if I would be interested in starting up food rescue full time in the Illawarra.
I haven't looked back.
Saxon
I come from an extensive food retail background, specifically fresh produce. Having grown up in, worked, managed and run my own food retail business, I've witnessed first hand the amount of food waste that can be involved in retailing fresh food. I have practical experience implementing different strategies in store to reduce waste and have maintained an interest in this area over the years.
I had heard many good things OzHarvest was doing in the fight against food waste and approached them to be part of their story in Wollongong.
My motivation for working in food donations is being able to help feed people who need it most by rescuing good food that otherwise would be going into landfill and by doing that we are also protecting our planet.

Nicole
What role do you think donating food plays in a sustainable, equitable and resilient food system?
Nicole
Saving surplus good food and delivering it to our charities stops it from ending up in landfill. If you consider food waste is a major contributor responsible for 8% of global greenhouse gases and with so many people going hungry it makes sense that we save as much good food going into landfill as possible, so we can have a more sustainable, equitable and resilient food system.
Saxon
Having worked closely with growers, I have a deep appreciation for the time, energy and resources that goes into growing and producing fresh food. In a commercial setting the produce can be reduced to a short lifespan undervaluing the complex process it has taken to get to our shelves. Donating food to those in need extends its lifespan and provides a very valuable resource to the community.
Tell us a bit about OzHarvest's recent developments in the Illawarra area.
In the past year OzHarvest Illawarra has grown from one van picking up surplus good food from only Woolworths and delivering to 15 Charities.
We have now implemented a second van and have started picking up from Aldi Stores, allowing us to collect more donations and increase the number of agencies and charities that we work with and ultimately reach more of those in need. We also have warehouse space at Flagstaff Unanderra where we have a mobile chiller and freezer so we are able to store excess rescued food.
What is next for OzHarvest in the Illawarra in 2021?
We going to be picking up surplus food from WIN Stadium once they are back operating at capacity which is very exciting.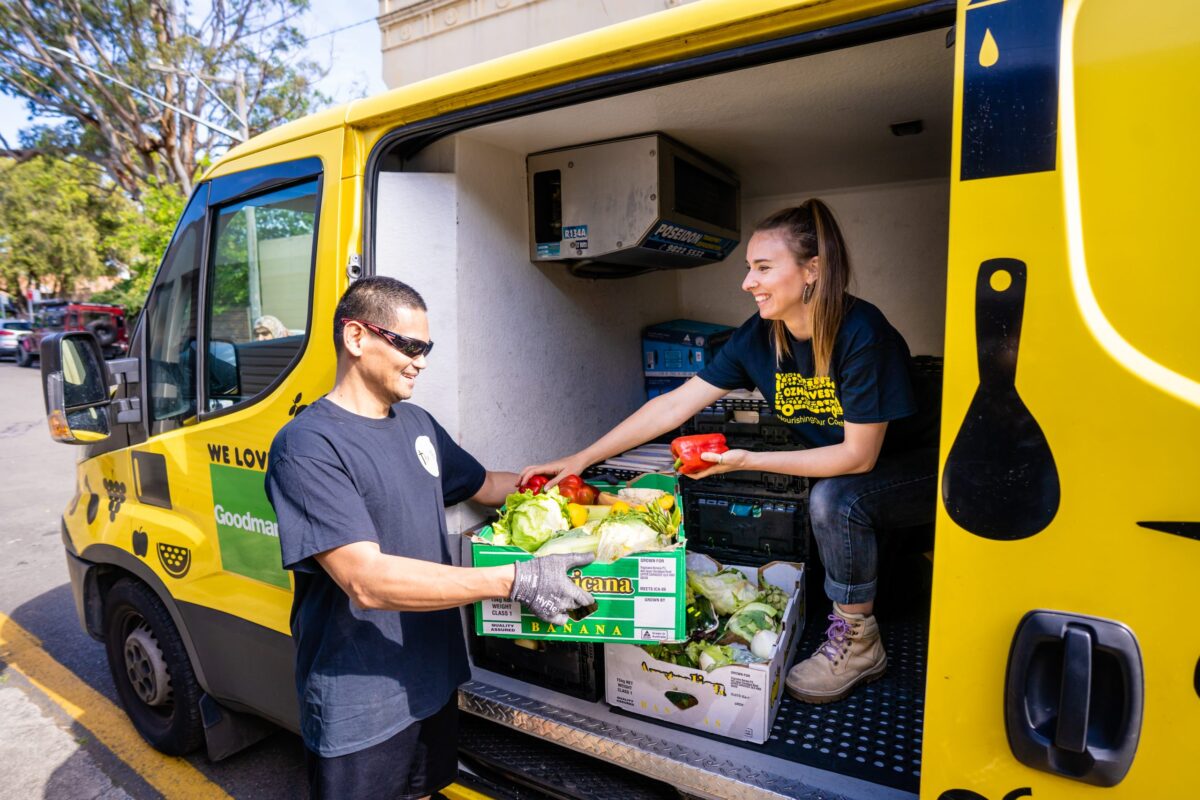 Especially as we currently have two new agencies that would like us to deliver to them so our focus will be saving as much good surplus food as possible so it goes to those who need it most.
Our biggest challenge to work on is raising food waste awareness around what we can collect. It is important that donors understand that we are catering for the most vulnerable in our communities and we must follow strict food safety standards and when those strict food safety standards aren't followed we then have to refuse those items which then end up in Landfill.
You've touched on the importance of donors understanding what can be donated, can you elaborate on this?
Perishable food and frozen food (including dairy, fish and meat, fresh juice) which is on or before its 'use by date' as long as it is fit for human consumption.
All non-perishable food even if it is up to 3 months past its 'best before date'.
All food items must be kept food safe until we can collect.
Any final comments?
Education is crucial if we want to enable positive change. Our education goal is to strengthen community connections, improve life skills, increase healthy eating and raise food waste awareness.
By saving quality excess food, you are not only reducing your own waste and disposal costs, but greatly assisting people in need in your community.
By visiting our website www.ozharvest.org you can support the work that we do and keep up to date with all thats happening at OzHarvest.