About 21,600 Illawarra residents are currently experiencing food insecurity, meaning they don't have access to sufficient food to live an active and healthy lifestyle. Meanwhile tones of edible food disappears into landfill.
One direct way to help is by donating food to one of the food relief organisations. Donated food supports small and large organisations who provide various forms of emergency food relief – from breakfast programs for kids who go to school hungry, to community kitchens that provide daily meals for homeless or disadvantaged community members. There are a number of ways to donate food throughout the Illawarra. Watch our Video.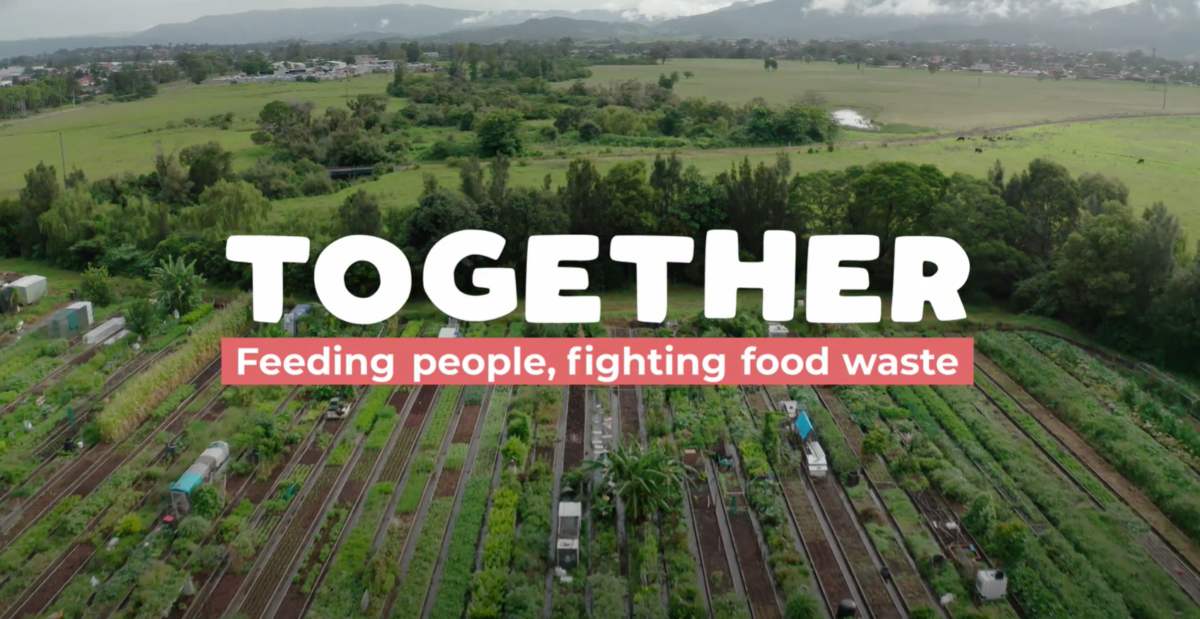 Why donate?
You're helping those in need
Donating food is the most direct way you can support vulnerable members of our community
It can save you money
As a business or an individual, donating food can save you money on your waste disposal costs
It's better for the environment
Reduce your food waste – donating surplus food combats climate change by reducing the greenhouse emissions associated with food waste rotting in landfill
It can benefit your business
As a business or organisation, donating your surplus food brings you into the community and has a positive impact on staff morale.
What type of food can I donate?
Blemished or imperfect produce
Products close to their use by date
Products close or past their best before date
Excess and slow-moving stock or deleted lines
Products that have incorrect, damaged or no labelling and/or damaged packaging
Sample size and bulk products
Surplus food from breakfast, lunch or dinner services e.g. salads, sandwiches, muffins and cakes
Leftover unused portions of food that have not been served to customers or clients such as sandwiches or salads from a café
Food purchased by a food related business that becomes surplus to their requirements such as fresh or long-life produce
Excess food at food markets or supermarkets
Food grown at farms that does not meet the size or cosmetic criteria set by supermarkets.
Get donating
Pick up by or delivery to OzHarvest
We are fortunate to have OzHarvest operating in the Illawarra. OzHarvest is Australia's leading food rescue organisation, which collects quality excess food from commercial outlets and delivers it evenly to the local community organisations that support community members people in need. Organise pick up or deliver direct to their Unanderra based warehouse by calling 02 9516 3877 or emailing Sydney.logistics@ozharvest.org
Deliver direct to one of the local community organisations
There are numerous community organisations in the Illawarra that also accept food donations direct, ranging from small donations by individuals to larger donations from businesses. The donate food directory will provide you with an overview of these organisations and their specific donation processes.