Applications are now open for a six month internship at Food Fairness Illawarra! Contribute six hours per week to develop your communications and marketing skills, while helping to educate our community and encourage them to take action towards a fairer food system.
JOB TYPE:
6-month internship position (March – September), 9:30 am – 3:30 pm on Tuesdays.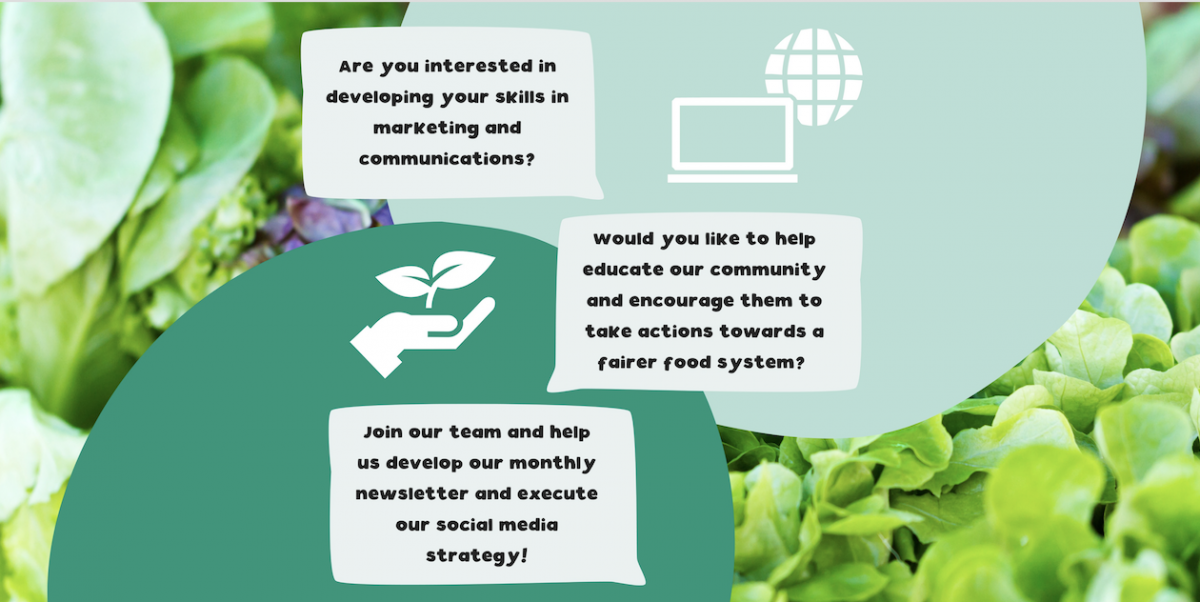 LOCATION:
Healthy Cities Illawarra (6-10 Princes Highway, Fairy Meadow)
SUPERVISOR:
Food Fairness Illawarra Coordinator (Berbel Franse)
ABOUT FOOD FAIRNESS ILLAWARRA:
Food Fairness Illawarra (FFI) is a community coalition that since 2005 has worked to address factors affecting food security in the Illawarra. Guided by representatives from six key organisations (Healthy Cities Illawarra, Illawarra Shoalhaven Local Health District, Wollongong City Council, Shellharbour City Council, Kiama Municipal Council and University of Wollongong), FFI has a wide network of over 1,000 individuals, community groups, charities and non-government organisations, who all recognise the need for collaboration between community, industry, and governments to unlock fairer food solutions.
Guided by "4 dimensions of food security", FFI performs the following activities:
• Connect and Collaborate – Bring together and support local collaboration between food system stakeholders including local producers, providers, growers, consumers, food aid providers, community groups, businesses, advocates, educators, councils and non-government organisations.
• Advocate – Highlight local issues and lobby for policy and planning development that contributes to a fair food system.
• Empower – Provide the tools and highlight opportunities to participate in building a fair food system.
• Educate – Inform and enable knowledge sharing to drive the fair food conversation across all levels of society.
• Research – Contribute to and utilise the evidence base to build a fair food system.
• Govern – Maintain a coordinated, well-structured coalition to enable collective action.
RESPONSIBILITIES:
Educate our community and encourage them to take actions towards a fairer food system, by supporting the development of our newsletter, executing our social media strategy and maintaining our website.
ESSENTIAL SKILLS:
• Excellent verbal and written communication skills
• Organised and able to meet deadlines
• Ability to work autonomously and part of the FFI team
• Provide clear and timely communication around availability
• (Desirable) Studying or completed a Bachelor's degree in Health Promotion, Nutrition, Dietetics, Human Geography, or Marketing / Communications

APPLY NOW:
Please apply before the 31th March by sending your resume and a letter of motivation to Berbel Franse, at Berbel@healthycities.org.au