Penny from Penny's Plants and Produce has recently come onboard as a Wollongong Online Farmers Market producer, and we had a chat with her to find out her "Grow Your Own" story!
I have always been fascinated by nature and plants ever since I was a young child, growing up on acreage on the banks of the Murrumbidgee River in the Wiradjuri country of central NSW. I don't really remember anyone really teaching me about gardening but I was lucky enough to have the space and freedom to experiment with growing a variety of plants including fruits and vegetables. Later as an adult I travelled a lot and spent many years living overseas, so growing my own food was not an option for me for a long time. However, I finally bought a house of my own near Wollongong about 11 years ago that had a few hundred square metres of bare yard, just waiting to be filled with greenery and a food forest!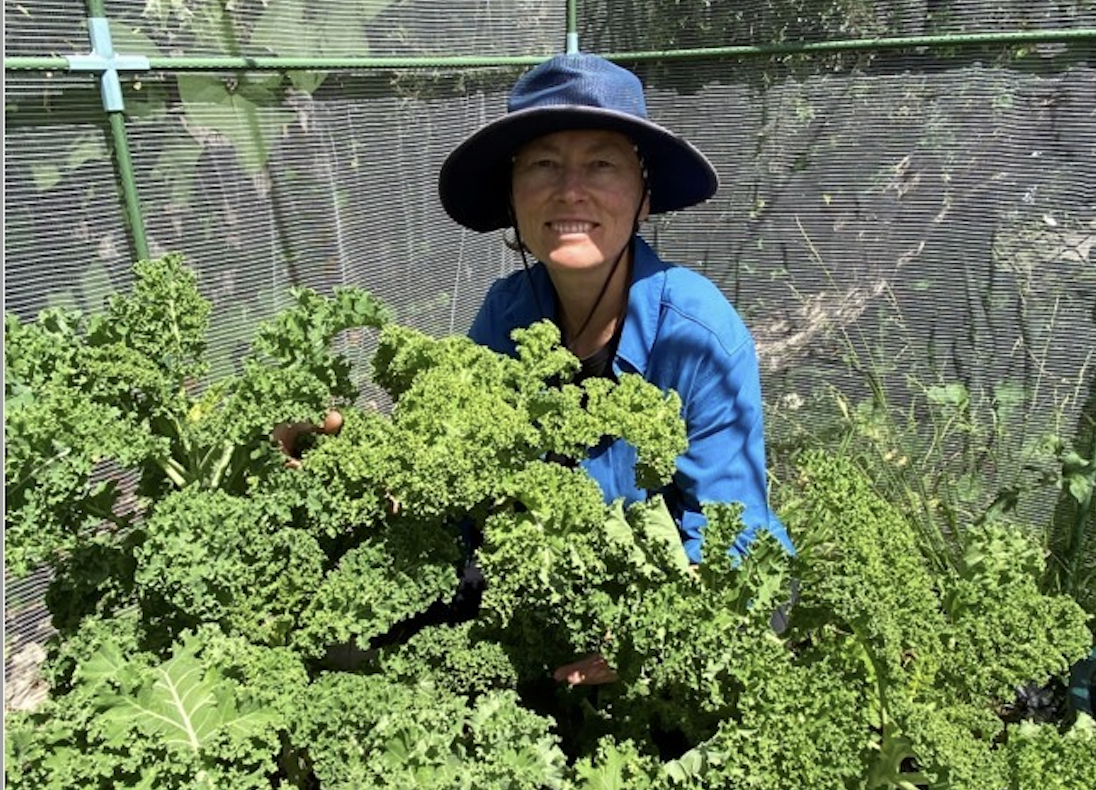 At first, I just planted a couple of fruit trees and a few vegetables, and pretty soon I realised first-hand why maintaining a large lawn space is a complete waste of time, resources and energy. So my mission began to gradually reduce lawn space by replacing it with native species plus a wide variety of food plants so I could enjoy the health benefits of fresh, chemical-free produce and minimise the environmental impacts of feeding myself. It was a steep learning curve dealing with heavy, infertile soil which had been neglected and compacted for 30 years, strong seasonal winds, bouts of heavy rain, and a variety of wild creatures who also wanted to enjoying eating my food plants!
I didn't have much spare money to spend on the garden, so I spent many years focusing on composting and mulching to build up the organic matter and life in the soil, and soon I had earthworms everywhere and I noticed the plants just started growing better. While my neighbours were filling up their green bins with valuable organic materials like lawn clippings and prunings I was returning almost everything to the soil to keep my backyard ecosystem more like a closed loop and I also put in a large rainwater tank to reduce my use of town water that requires a lot of energy for treatment and purification. I also recycled and re-used almost everything for use in the garden – paper, cardboard, plastic containers, as well as found objects on the side of the road such as old gates, metal posts, timber, wire, pots etc.
While my neighbours were filling up their green bins…I was returning almost everything to the soil

Penny Thompson
Interestingly, some great plants have just appeared in my garden as "weeds" (which I prefer to call "volunteers") either wind-blown or courtesy of the local birds' digestive systems. An amazing mulberry tree popped up, which is now huge and loaded with fruit every year, plus Ceylon spinach, feverfew, dandelion, and lots of incredible native plants such as ferns, about ten local tree species including sandpaper figs, and many groundcovers. So all "weeds" are welcome in my garden, as I pot up the native plants and donate them to local re-vegetation projects and anything inedible becomes compost or "weed tea" fertiliser! My favourite things to deliberately grow though are tropical fruits, such as pawpaw, pineapples, mangoes, and bananas, and I absolutely love growing cool climate variety bananas such as Dwarf Cavendish, that thrive in the Wollongong area and fruit almost all year round with huge bunches of very tasty bananas. We so are lucky to have an almost subtropical climate here and be able to grow so many interesting types of fruits, vegetables, nuts and herbs. Being able to just stroll out into the garden everyday and grab a handful of greens and some fruit and vegetables for your meals is both relaxing and rewarding – and nowadays there's not a lot of fresh food I have to buy in the supermarket.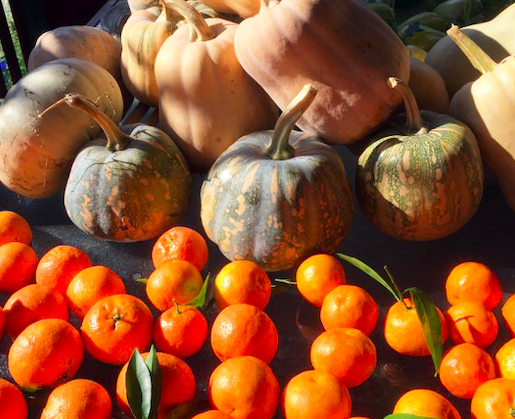 My favourite things to deliberately grow though are tropical fruits… and I absolutely love growing cool climate variety bananas

Penny Thompson
Penny's Plants & Produce really got going about two years ago when the food supply chain restrictions first began to hit during the pandemic. In response, I ramped up my home garden production and started sharing the excess with neighbours and friends, and encouraging people to plant a few food plants in their own home space from the extra seedlings I grew. At the same time I was studying subjects in the University of Wollongong's School of Sustainable Communities, looking specifically at the environmental impacts of cities, and the unsustainable nature of mainstream agriculture and the globalised food system. When I learned that one-third of all greenhouse gas emissions were coming from our globalised food system, I knew that issues such as reducing "food miles" were incredibly important.
Urban farming practices such as backyard food production in combination with localised food networks have the potential to make a big difference in mitigating climate change, slowing the deforestation caused by agricultural expansion, reducing the use of toxic agrichemicals, and improving the overall liveability of urban spaces. So when I heard about WOFM, I was very excited as knew it was a much needed service to boost the growth of a local, sustainable food network. I do my best to grow everything as naturally as possible in my backyard using organic methods, and I am very happy to be able to share my garden's bounty including some more unusual fruits and vegetables. Hopefully I can also inspire others to try growing their own using the seedlings and food plants that I also love to propagate.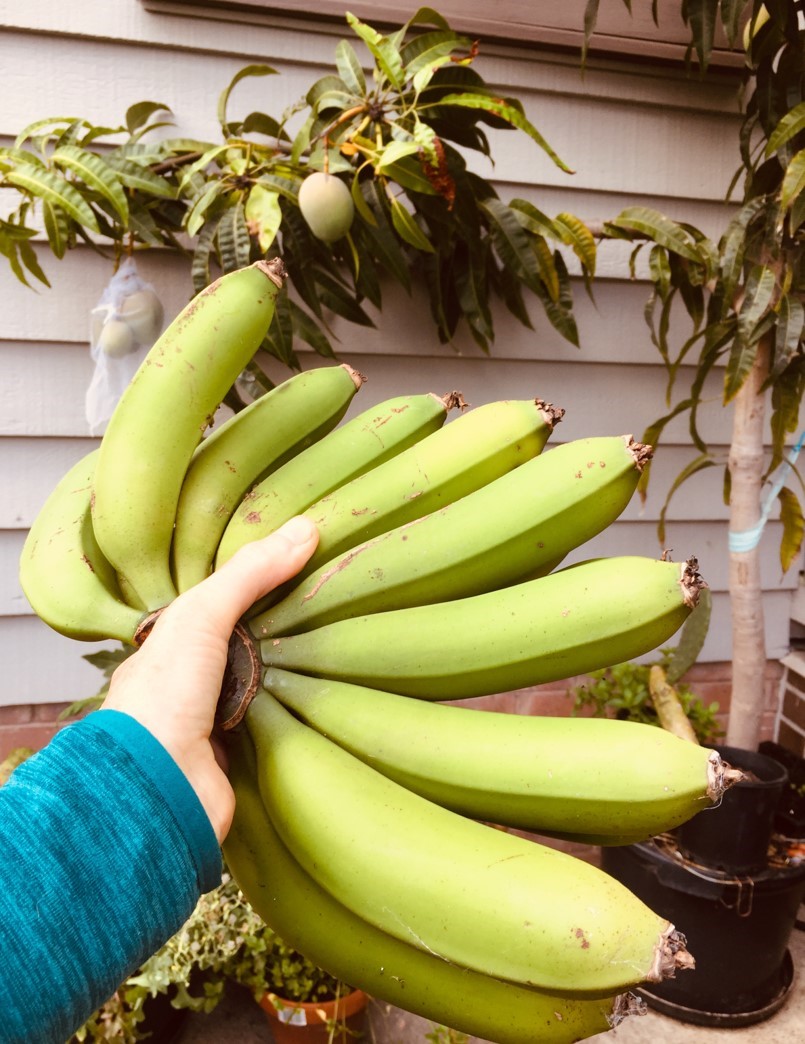 I know a lot of people talk about trying to be self-sufficient in their garden, but I believe that is an ideal that few have the time or resources to achieve. I believe the important thing is to do something to make the food you eat every day more environmentally sustainable, and buying locally-grown produce is a great beginning. I do recommend growing some of your own food if you can, and my advice is to start small – some pots, raised garden beds etc. (with good quality soil or potting mix) and grow the easy, quick-growing plants that you like to eat e.g. leafy greens, snow peas, cherry tomatoes, dwarf beans etc., then work your way up as you learn what works for your lifestyle, growing space, climate, soil type, sun access etc. And be prepared to win some and lose some, as nature is always full of surprises. Personally, I've recognised that I can't grow and make everything I need to eat, and I'm happy to trade or buy from local producers where I can, and there are some great online local community groups where you can swap seedlings, plants and produce or ask for advice. And of course television shows like 'Gardening Australia' have a mostly organic-growing focus nowadays and provide a wealth of good information, which is all archived online.
My own garden is very much a work in progress and I'm learning every day about how to best manage the critters that love eating my fruit and veggies as much as I do (the answer often lies in the right type of netting!). It's important to recognise that if you want sustainably grown, healthy, chemical-free food you will need to let go of the idea of supermarket perfection, but the upside is the huge improvement in taste and freshness. There is definitely something very special about growing your own food – with all the benefits of mental and physical health from outdoor exercise, nurturing living things, sharing your food and experiences with others, and knowing that your efforts are not only benefitting your own health but the health of the planet.
So when I heard about WOFM, I was very excited as I knew it was a much needed service to boost the growth of a local, sustainable food network… I am very happy to be able to share my gardens bounty including some more unusual fruits and vegetables

Penny Thompson
If you want to try some of Penny's backyard grown produce, order from her at the Wollongong Online Farmers Market
Also, see her delicious Choko Curry Recipe to keep you warm for the colder months!