Dear Fair Food Community,
Welcome to our July newsletter! We have a lot to catch you up on, and many exciting things coming up. We would like to start by acknowledging the Dharawal Season we are about to enter, the Tugarah Gunya'marri – The Time of the Wiritjiribin.

In a world of growing uncertainty and the rising cost of living, it's easy to feel overwhelmed. Let's however remember that particular during these challenging we have the opportunity to come together as a community and drive the positive changes that are within our capacity. From joining a community garden, growing our own herbs & veggies, sharing access with your neighbours and investing in our local producers – building resilience in our local food system will help us develop strengths against future shocks.

We all have a role to play when it comes to our food!

Read on for:
The many ways you can get involved in building a fairer food system.
Fair Food Champion: Nina Cantina
Update on the Parliamentary Inquiry into Food Production and Supply
Information and recording of Friday Forum #9
Our 'Buying Sustainably and Ethically Produced Food' Fair Food Guide
What's on for the upcoming months and some must reads & podcasts.
---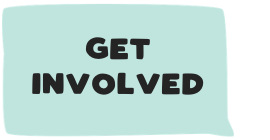 ---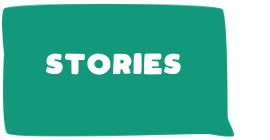 ---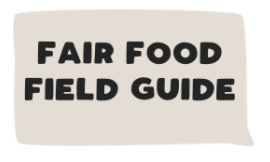 Our BUYING SUSTAINABLY AND ETHICALLY PRODUCED FOOD field guide talks all about supporting a food system that is fair on the environment. Follow the below links to find more information on how to shop more sustainably!
---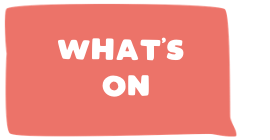 Our FAIR FOOD EVENTS CALENDER is filled with exciting opportunities to participate – from workshops and seminars to markets, community garden days, and more. We've listed a few exciting events coming up:
---
Podcasts
---
Reads
Determinants of food security amount people from refugee backgrounds resettled in high-income countries: A systematic review and thematic synthesis
This review highlights the complexity of the interrelated factors at all levels of the socio-ecological model that affect food security for people with lived refugee experiences.
Food system policy making and innovation at the local level: Exploring the response of Australian local governments to critical food systems issues
This study explores thework undertaken by local governments in the Australian states of NSW and Victoria relevant to creating a healthy, sustainable and equitable food system.
Farming Democracy by Australian Food Sovereignty Alliance
Farming Democracy opens the farm gates, it opens the books and ledgers, and aims to open our hearts and minds to the farming community. This book lets the world see the true work, rewards, and costs of farming!
---
---
Proudly hosted and governed by Healthy Cities Illawarra since 2005
We acknowledge the Traditional Custodians of D'harawal Country where our organisation is located. We pay our deepest respects to the Elders past, present and emerging.
While FFI takes every reasonable effort to ensure that the information contained within this newsletter is correct at the time of issue, we recommend that the individual takes care to confirm details, as events especially are subject to last minute changes, and run at the organiser's discretion.