Dear Fair Food Community,
As the colder, windier weather starts to end and the gentle spring rain begins, we enter the Dharawal season of Tugarh Gunya'marri. A season that needs to be of kindness and self-care, now we are all back in lock down.
This newsletter focuses on our "eating well" field guide, an ever more important and nourishing topic whilst we travel through this challenging time. This is followed by an intriguing call out by our Fair Food Champions James and Lauren and the launch of Australia's Food Environment Dashboard in our mission for healthy & sustainable food for all. And last but not least, we have included a list of inspirational home-based activities while we keep at a distance.
PS. For any Wollongong based folk, please participate in the "I Love Wollongong & Food" campaign to help us get as much food on Wollongong City Council's agenda.
Stay safe, active & be gentle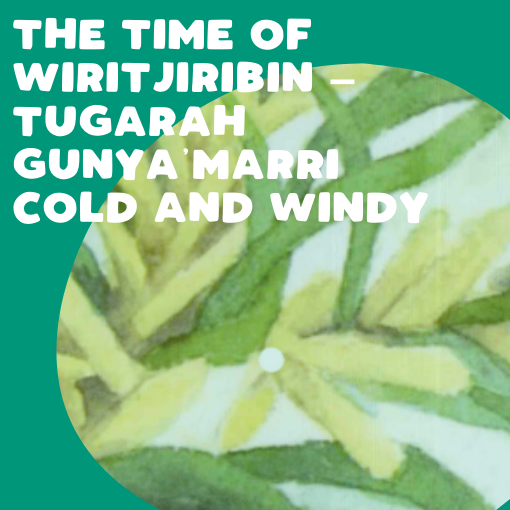 The Time of Wirit Jiribin Tugarah Gunya Marri 
Cold and Windy 
During the Tugarah Gunya'marri the days are getting noticeably longer, but the weather is still cold. This is the time when the lyrebird ring through the bushland as he builds his dancing mound and the tiny marsupial mice are most active. It is a time for preparing for the ceremonies that will take place within the next moon, the celebration of the new beginning, the new awakening.
Click here for more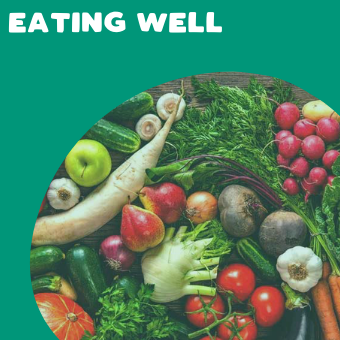 Our Field guide: Eating Well
Eating well means we consume a nutritious diet that contributes to wellbeing and reduces our risk of adverse health conditions, including obesity, heart disease, stroke, high blood pressure and type 2 diabetes. This guide contains useful resources, research and links to community groups!
Click here for more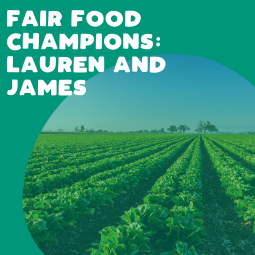 Fair Food Champions: Lauren and James
James and Lauren are two young farmers seeking land in the Illawarra to grow high quality seasonal vegetables for the local community. Their small business intends to grow using organic and sustainable farming practices and positively impact the local food system.
Click here for more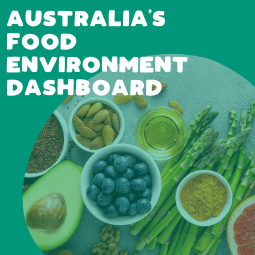 Australia's Food Environment Dashboard
Launched last month by a coalition of Australia's leading public health research institutions, Australia's Food Environment Dashboard brings together the best available data to describe the healthiness of our food environments from research institutions and government.
Click here for more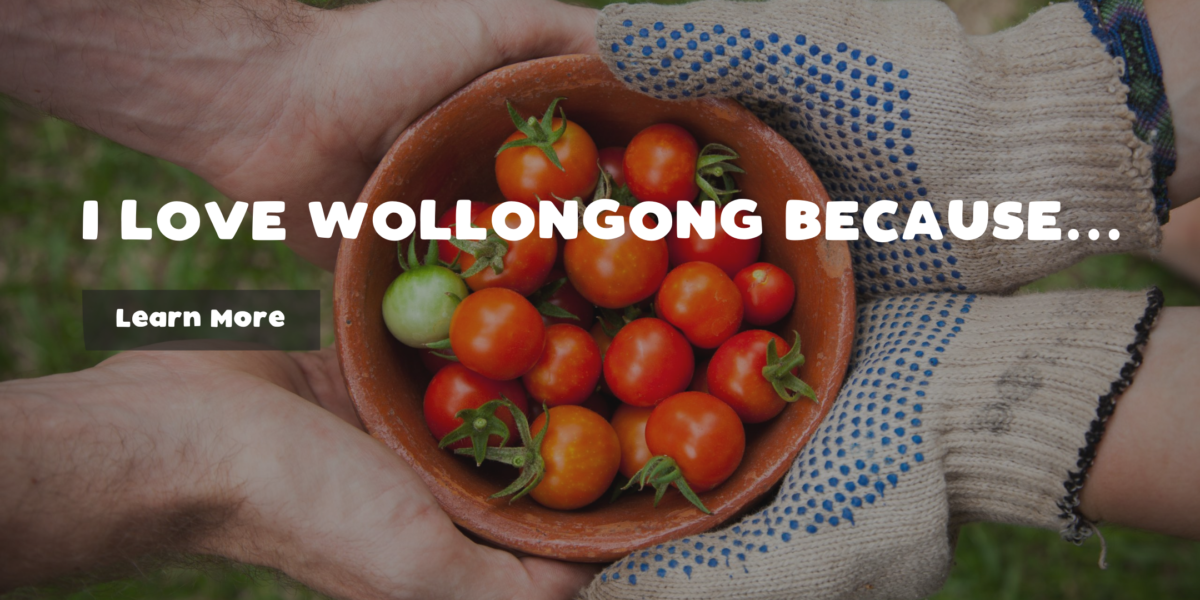 I Love Wollongong because…
Wollongong City Council is updating our city's Community Strategic Plan and would love you to be involved. They want to know why YOU love Wollongong! Why not highlight how important the members of our food community are? Enter to go into the draw to win one of ten $100 gift cards.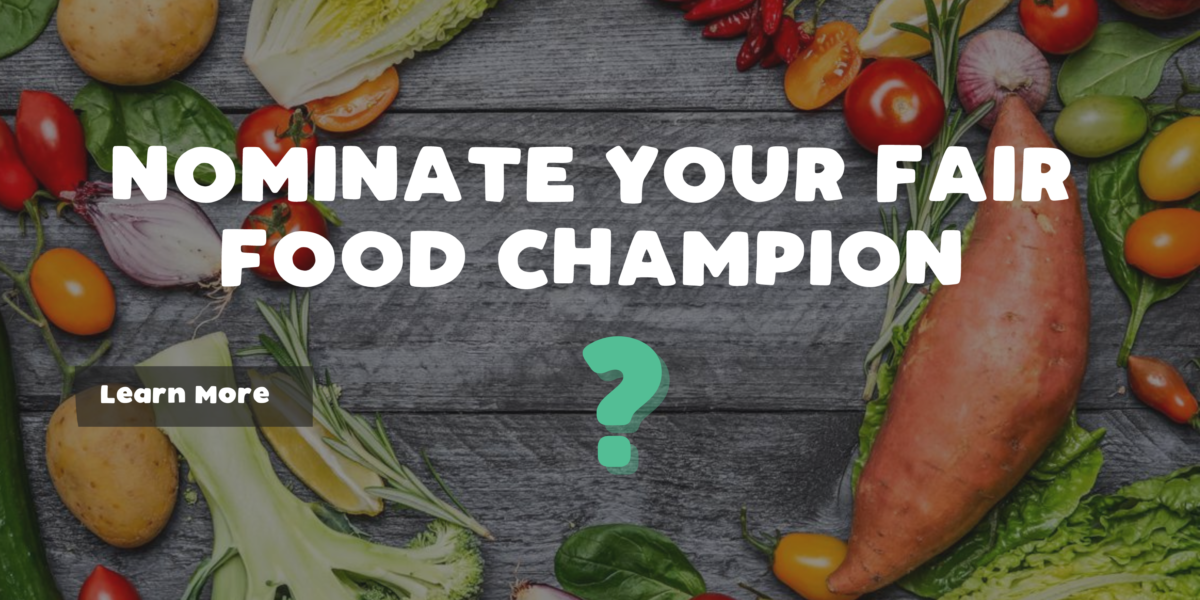 Nominate your fair food champion
Do you know someone who would be a great #Fair FoodChampion to be featured in our next newsletter? The #FairFoodChampion segment is our way to recognise and celebrate the amazing champions we have in our community, all working towards fairer food system.
Click here for more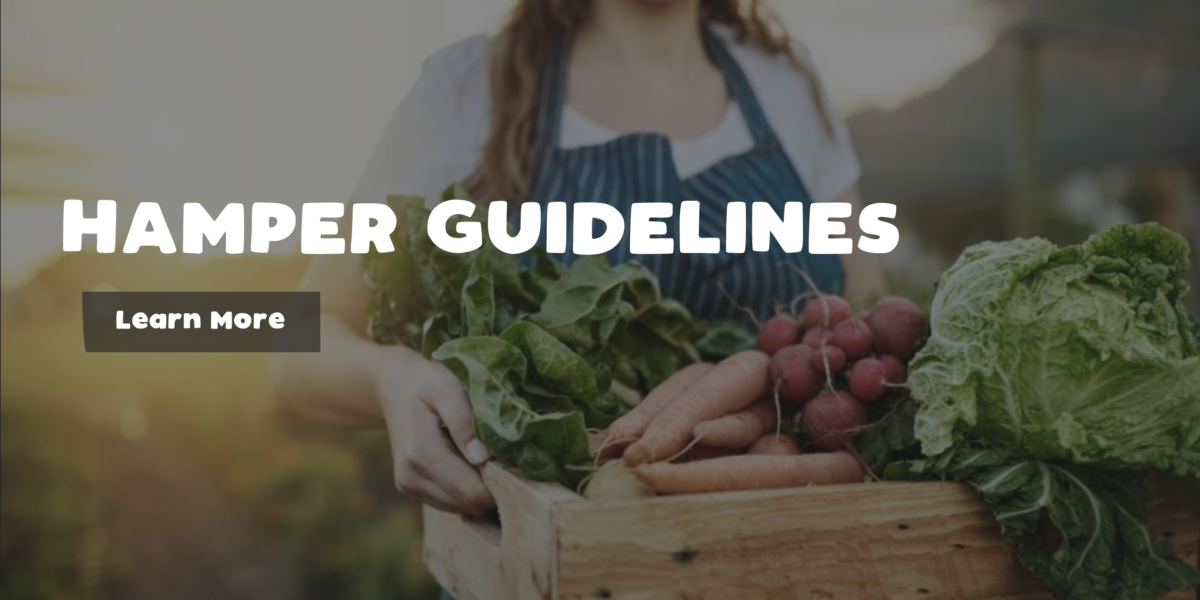 Hamper Guidelines
Are you looking to support someone who may have reduced access to food due to the current lockdown? Our guide for packing an emergency hamper will help you navigate how to supply 2-persons or 4-persons (family) for approximately 2 weeks.
Click here for more
Check out these Foodie activities to do whilst social distancing!
Podcasts
Eat Well to Live Well with Dr Libby Weaver: From the Crappy to Happy podcast, Dr Libby Weaver explains the role of nutrition in every aspect of health and wellbeing.
Thinking Nutrition with Dr Tim Crowe: Join Dr Crowe as he presents the latest nutrition research in plain language
No Thyme for Food Waste: Love food, hate waste? Best-selling cookbook author and waste warrior Sarah Wilson shows you how to save every last scrap!
Reads
The State of Food Security and Nutrition in the World 2020: Annual report on progress towards ending hunger and key challenges faced.
Food Security in Australia: How can Australia measure food insecurity and work against it?
Problems, policy and politics: perspectives of public health leaders on food insecurity and human rights in Australia.
Planetary Food Commons and Postcapitalist Post-COVID Food Futures:How available and accessible will food be in the future?
Here is what is driving our unhealthy food habits: It may not be jus a lack of control that is making Australian's overweight…
Food and Mood: How does what we eat affect our mental health? This article from the Cancer Council gives us some food for thought.
Screen Time
Healthy Cities Illawarra Cook Chill Chat: Join Healthy Citie's free Online Cooking Classes starting July 28!
Webinar Series: Like Peeling an Onion: This Webinar series is perfect for any farmers, buying groups, food hubs wanting to learn more about food business management.
HEALTHY STORiES = GOOD FOOD: Join this seminar with Monash University to learn about food from across remote Australia and through our Aboriginal and Torres Strait Islander Community.
Edible education 101: This course from UC Berkeley engages with food system leaders who present their visions, research, and experiences.
Leveraging Responsible Investment for Sustainable Healthy Food Systems: This online webinar from the Deakin University Institute for Health Transformation will outline new research and how this works towards a more sustainable Australia