Food is what we consume most. It's an ever-present aspect of life which is not only necessary for survival, but also an integral part of our culture, our identity, our relationships and the way we understand our environment. Food therefore should be respected and revered.

Stefan Posthuma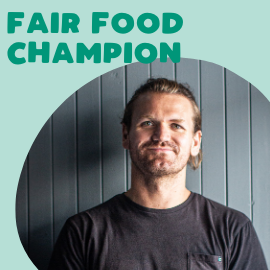 Stefan Posthuma lives and breathes food. His many hats include a cookbook publisher, a food stylist and photographer, a radio announcer, podcaster, web developer, writer and a copy editor. Stefan recently brought his in-depth knowledge and skills of all things fair food to help develop the new Food Fairness Illawarra Website.
What is the significance of Food Fairness Illawarra's (FFI) new website for fair food in the Illawarra?
The new website is a pretty unique and comprehensive resource. I don't think any other region in Australia would have one place the public can go to find everything they need to know about fair food in their region. If the public engages with the website how we hope, it should be an all-encompassing resource that provides education about fair food, opportunities to participate in the local fair food community, while also being a comprehensive directory of all businesses, organisations and individuals working in fair food. If any Illawarra residents are interested in fair food, they should be able to find everything on the new FFI website – rather than having to scour google and facebook for bits and pieces of info.
What inspires your own passion for "fair food"?
Food is what we consume most. It's an ever-present aspect of life which is not only necessary for survival, but also an integral part of our culture, our identity, our relationships and the way we understand our environment. Food therefore should be respected and revered. If we have the opportunity to consume food in a conscious way, and to participate in a fair food community – we should take it. Fair food is an enriching thing to be a part of, and as we develop as fair food consumers, we gain an opportunity to educate and share knowledge with those around us, which can benefit community and the environment.
Besides your work with Food Fairness Illawarra, what other projects have you been involved in?
I have an independent publishing business called Quicksand Food which publishes cookbooks showcasing regional food culture in NSW. I also am a commercial food photographer, doing a fair bit of work around Wollongong. I write food articles for a local magazine and I also host a food podcast called The Food Fight with chef Simon Evans (formerly of Caveau restaurant in Wollongong). Outside of the food world I do freelance web consulting and content development and also am a radio producer for 2SER 107.3 in Sydney.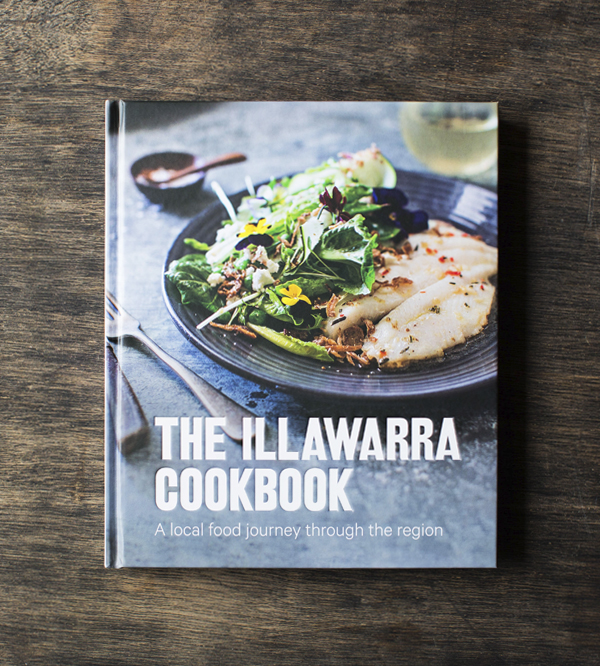 Tell us about the purpose of your publishing company, "Quicksand Food" and podcast, "The Food Fight"
Quicksand's purpose is about making high quality publications about food culture in different regions of NSW and the ACT through recipes from top chefs and profiles of local producers. Many regions have a fantastic food culture, really diverse and really unique to that place. As regional areas however, a lot of the time they're left out by mainstream food media. With Quicksand, I try to put together professional publications that really explore a region, tell local food stories, and give residents and visitors a tangible product that they can connect with. At the end of the day it's a business also, so it's important to just make really good cookbooks that people like and will buy, give as gifts or enjoy for themselves.
The Food Fight is about exploring a range of issues in the food and hospitality space via long form conversation and interviews – and offering a different perspective. Some of the issues we discuss, (like food sustainability, wage theft or the exploitation of the indigenous food industry) aren't simple issues – and really require a longer discussion, or maybe multiple discussions to be able to cover the depth of the subject. So it's a place where people who are really interested in food can go for some different perspectives. Its also a place just to chat about food – we have the occasional episode where Simon and I just have a casual conversation where we give cooking or wine tasting tips, or where we experiences from working in kitchens – they're just a bit of fun.
How can people be more considerate of food security in their daily lives?
Firstly it depends on who you're talking to. If you are experiencing food insecurity, the most important thing is to work towards a place where you can secure nutritious food for yourself and your family. This would involve reaching out to a food relief organisation, one of the many in the Illawarra – or connecting with FFI for information. The idea would be to first gain access to the food you need, then work on a plan towards long term food security.
If you're in a position where you have food security and want to try to help those who don't, there's plenty of ways you can do that. You can donate food or volunteer, all the info is on the new website. You can also just educate yourself on the issue of food security and be conscious of the privileged position you are in. You can talk to the people around about the issue, and get involved with the FFI community. If you're looking to have longer term food security in your own life – rather than relying on shopping at supermarkets – the best way is to either grow your own food or become a part of your local food community. Shop at farmers markets or independent businesses, understand where your food comes from and form relationships with the people in your community that grow and sell food.